Written by a dealer, for dealers.
Green Logic Systems provides Dealer Management Software that contains everything a Garden Machinery dealer needs to run a successful business in today's competitive market-place.
Now featuring EPOS, Barcoding and Labelling, Real-time Mechanic Job Time Reporting, Accounts, Hire Equipment and a whole host of features demanded by successful Garden Machinery Dealers and other Sales/Service/Repair oriented businesses located in the UK.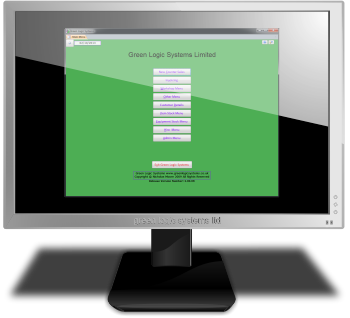 We provide a complete Dealer Management solution for your business. When you join us, you get the complete package – all the tools you need and more. All this comes as standard, we don't believe in costly add-ons and charging more for additional features. So when your business grows, or you add more computers, Green Logic Systems Ltd won't ask you for any more money.
We even provide on-site training after installing our software and any of the optional hardware, all as part of the package price. Then we are available to you 24/7 for technical support and back-up. We'll provide all updates and additional features, along with your user license for un-limited users for a very reasonable monthly charge, without long-term binding contracts – we aim to be as flexible as your business demands. Please see the screenshots page for a more in-depth view of our software. Should you require full I.T. support, for all of your hardware, networking, routers etc, we can offer a full I.T. support and backup package to suit both your needs and your budget.
Contact us now for more information or for a free, no obligation demonstration.